What is pipe spooling?
April 2, 2014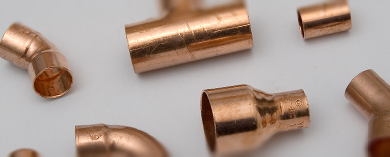 The prefabricated components of a piping system are called pipe spools. They include the pipes, flanges and fittings, and they are mounted during the fabrication before they are delivered to the construction are. They are delivered pre-mounted so to make them easier to assemble using hoists, gauges, and other tools for assembly. Pipe spools connect long pipes with flanges at the tips so that they can be bolted to another pipe with matching flange. Pipe spools are imbedded into concrete walls before the concrete is poured. The pipe spool has to be positioned properly before concrete is to make sure that it can withstand the weight and force of the concrete as it is poured. This process is important because you will need to go back and run the pipe sometime in the future.
Pipe Spooling Application
The construction of power plants and petroleum refineries requires intensive piping. These industries need to connect a variety of equipment which will be used to carry and transport processed fluid and gas. Because of limitations of space on site and the need to finish the construction fast, these industrial construction projects have no recourse but to rely seriously on fabrication and assembly performed away from the site. This piping process has two stages - pipe spool production and site installation.
Pipe spool fabrication
Pipe spools are fabricated using various types of raw pipes and pipe fittings and they include flanges, elbows, tees, and a lot more. They are usually fabricated offsite. The raw pipes are pre-cut to specific sizes and together with pipe fittings and other components. They are temporarily fitted together. This partially finished sub-assembly is then welded with other spool components.
The entire pipe spooling process can be grouped into two:
Spool roll fitting and welding
Spool permanent position fitting and welding
In spool roll fitting and welding, the main pipe can be turned using a rolling machine and the fitter does not need to alter his position to perform the task. In spool position fitting and welding, a portion or portions of the main pipe go beyond the clearance limit forcing the fitter to move around the main pipe in order to complete the fitting and welding process. That is why spool position fitting and welding is generally a longer process compared to spool roll fitting and welding. Reducing the number of spool position fitting and welding is one of the objectives of pipe spool fabrication sequencing.
Contact Details
Fusion - Weld Engineering Pty Ltd
ABN 98 068 987619
1865 Frankston Flinders Road,
Hastings, VIC 3915
Ph: (03) 5909 8218
Optimized by NetwizardSEO.com.au