What to look for in a large capacity gas storage vessel manufacturer
September 11, 2014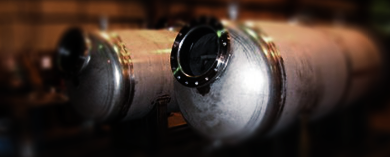 The capability to fabricate vessels that can store hundreds of tons of gaseous product safely and efficiently is the mark of an authoritative manufacturer with years of experience in fabricating components for heavy industry. Although refineries and gas storage facilities exist all over the world, the work is still considered a specialist discipline, one that takes huge physical resources and engineering skill to manufacture vessels for above ground or underground installation. This includes in-depth knowledge of the policies, codes of practice, and standards as applied in different countries and different operating environments. The pressure variables associated with small and large capacity vessels is accounted for by the fabrication engineer, as is the metallurgical properties of each assembly and the fabrication methodology, including welding practices. Before all of these impressive engineering practices can even be set in motion, the characteristics of the fuel intended for storage is added to the design equations, ensuring safety factors and engineering logistics are followed to the letter.
High-capacity gas storage facilities magnify the hazards that are inherent in the industry, keeping hydrogen, ammonia, propane, ethanol, and other explosive elements and compounds stored under pressure. A worthy manufacturer of such vessels must employ safe practices in fabricating the gas storage vessels. The company should also possess a solid reputation, a compelling record of past projects, demonstrating a reliable background for designing and fabricating storage facilities where high-yield gas production and storage is the norm. Additionally, a company that promotes a multi-discipline work ethic can be fast-tracked to the short-list of likely manufacturing candidates. Such companies labour to deliver the whole-package, designing and fabricating the tank, testing it for quality control issues, before transporting the vessel to its destination. This shipping dynamic includes the fully tested vessel, all ancillary equipment, as well as valves and instrumentation.
The engineering process is a vastly complex interplay of time and fabrication methods, engineering standards and international safety laws. Choose a large capacity gas storage manufacturer with a solid reputation, minimizing practical concerns. Choose the company based on ability to deliver the whole package, from inception of the gas pressure assemblies to the transportation of all components, including the vessel and the instrumentation designed to pair with the stored gas. Finally, select the manufacturer investing in the future, in alternative fuel sources and newly researched methods of keeping large cubic quantities of hazardous gas stored safely while protecting the surrounding environment.
Contact Details
Fusion - Weld Engineering Pty Ltd
ABN 98 068 987619
1865 Frankston Flinders Road,
Hastings, VIC 3915
Ph: (03) 5909 8218
Optimized by NetwizardSEO.com.au